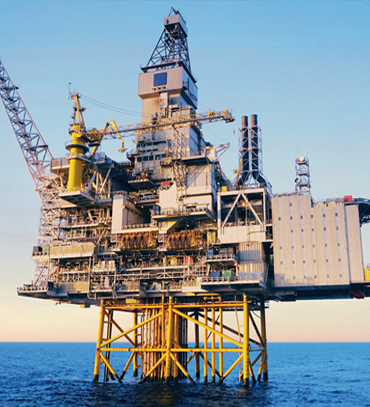 Upstream Oil & Gas Filtration And Separation Technologies
RELIABLE SOLUTIONS FOR OFFSHORE PLATFORMS
Pall filters and liquid/liquid coalescers effectively remove the corrosive brines and high solids,
keeping the columns running reliably to maximize production of on-spec stabilized or fractionated products.
• Upstream condensate: filter out the upstream condensates that can reduce quality, quantity,
and lifetime of equipment and reduce product quality.
• Completion fluid filter: filtration prevent damage to the formation and its permeability
• Upstream injection Water and SRU: Contamination can cause injection and disposal well plugging or
environmental violations. Pall liquid particle filters remove contaminant particles from a liquid
stream to prevent excessive pump wear, heat exchanger fouling and contactor foaming. The Ultipleat®
High Flow Filter is a crucial part of maintaining well performance.
• Upstream offshore boiler water: Ultipleat® High Flow Filters support a range of applications for offshore
production platforms including hot water and steam for production process as well as crew accommodations.
• Onshore produced water: Specialized filtration is required to mitigate the risk of unscheduled
maintenance downtime and ensure produced water meets an environmental cleanliness
level sufficient for proper disposal.